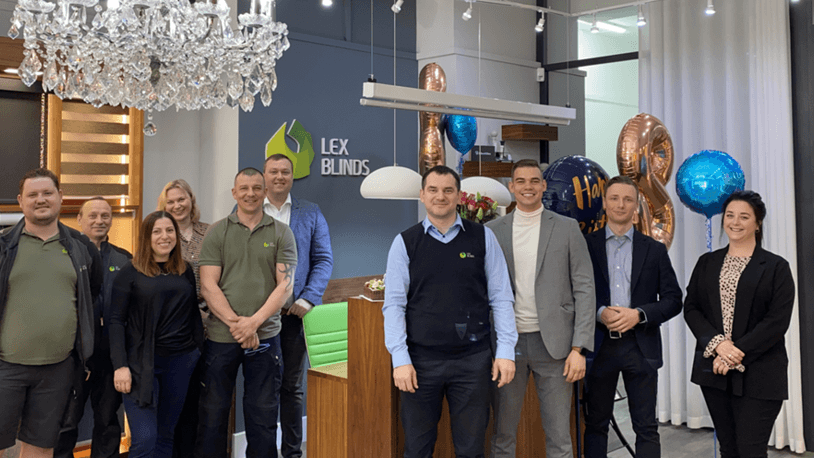 Discover Us
Why choose Lex Blinds?
We give exclusive attention to our customers: from inspiration - to installation, and beyond.
We offer premium quality made-to-measure products and the production of non-standard orders.
We have over 15,000 fabrics and designs and ALL TYPES of window treatments under one roof.
We offer a wide range of energy-efficient window treatments.
Our products are both eco-friendly and affordable.
We provide up to a 5-year guarantee and aftercare service.
Lex Blinds price promise - we guarantee that we won't be beaten on price!
Buy shutters now pay later! We offer a flexible 3-step payment plan for shutters.

Real Lex Blinds projects
Discover our stunning projects
SOMETHING YOU JUST HAVE TO SEE
Ideas, advice & inspiration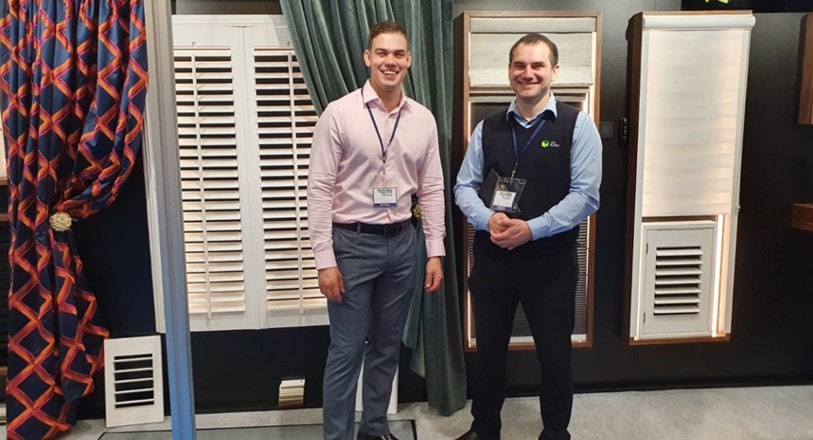 Let's meet at Homebuilding & Renovating Show!
View
Summer Essentials, or 5 Reasons to Consider Awnings
The best part of the warm season is early morning coffee on the balcony, weekend barbecues, and slow dinners on the terrace. Every bit of the fresh air counts. If you want to enjoy summer treats to their fullest, without worrying about the weather, we must say – awnings are game-changers. In fact, they're not only about protection from rain or UV rays. They might be the missing detail of a complete exterior picture. So, whether you're after decorating and protecting a patio, balcony, or terrace, here are 5 reasons to consider modern awnings.


1. UV & Rain Protection

There's no doubt – a modern home is a combination of functionality and style. When it comes to adding more smart functions to your place, more precisely, spaces outdoors (balconies, patios, terraces), awnings are a must-have. There are two essential perks to start with:

a) Efficient protection from harmful UV rays
b) Protection from the rain

Easy-to-install shields create a pleasant shade while allowing fresh air and light in. We offer a wide range of waterproof solutions, so you can enjoy the time outdoors, even on rainy days. However, it's not only about having a great time. Manual or automated awnings protect the area from mould and furnishings from wearing off early. Therefore, this investment maximizes the durability of any exterior.


2. Manual or Automated Control

As you might've already understood, here at Lexblinds, we do offer both – manual and automated solutions. And they both do a great job in terms of efficient protection from the summer heat and unexpected rain. Still, automated and even remotely controlled mechanisms are worth the price. Automated shields are compatible with smart home systems developed by Apple, Amazon, and Google.

Imagine you can efficiently control the area outdoors, preparing your breakfast in the kitchen. And for the fans of the latest technology, we offer some extra perks – e.g., wind and sun sensors. Our highly skilled specialists have developed some great solutions even for non-standard spaces. Did we mention that all types of our external blinds are made-to-measure?


3. The Accent of Any Exterior

Whether you seek solid classics look, a modern or minimalist exterior image, or maybe want a hint of Provencal romance, we've got something to offer you. In fact, there are 100 unique fabrics and designs in Lex Blinds stock, so you can definitely create the exterior look of your dreams. The new purchase could be:

a) A harmonious detail
b) An accent to enliven the area

No matter your final design decision, that's the functional detail you need to complete the picture of a modern home. Have no idea what colour and design would fit? Our experienced specialists will provide all the necessary help that the awnings would contribute to the originality of your space. By the way, check out the Lex Blinds projects page to get some inspiration.


4. Affordable Pricing

On the whole, if you're considering the options of an efficient patio, balcony, or terrace "roof", awnings are among the most affordable choices. While it provides you with all the perks mentioned above, prices at Lex Blinds start from £1,500 inc. Vat. We're talking about the whole package – measuring, fitting, and the final product. Of course, if you're after automated mechanisms and more smart functions (e.g., wind and sun sensors), naturally, costs for the modern shields vary.


5. Easy Maintenance

Finally, impregnated fabrics made following the latest market technologies are easy to look after. Raindrops smoothly slide off the surface. Handmade pieces are UV rays resistant, so they won't fade soon. We do believe in our products' quality, so each comes with a 2-year warranty.

There seem to be quite a few solid reasons why awnings should complement the summer essentials list. Quickly installed, manual or automated shields bring functionality and style to any home. Should you have any questions regarding awnings – its installation, pricing, fabrics, design, anything – don't hesitate to contact us.

View
Let's meet at Homebuilding & Renovating Show!
Lex Blinds invites you to visit Homebuilding & Renovating Show at ExCeL London, from 30 September to 2 October 2022.

At the exhibition, Lex Blinds will present its entire product range in one place and will outline the latest window covering trends for 2022. Our attractive ideas for your windows include our most luxurious lines, our latest roller blinds and wooden blinds collections, a wide assortment of intermediate, day and night curtains and roman blinds, the most fashionable print motifs, and all types of outdoor blinds - such as pergola, outdoor roller blinds and much more, and our automatic window coverings ensuring maximum comfort and extravagance. These are just a few of our products that you, dear customers, will see at the exhibition.
Our mission is to offer an extensive assortment of solutions under one roof - so that our clients can discover the ideal window treatment for their home or commercial spaces without having to waste time searching across multiple suppliers.

Come and find the Lex Blinds at stand H101. Our team will be waiting for you!
Get your two free tickets here.

Further information about the Homebuilding & Renovating Show can be found here.

View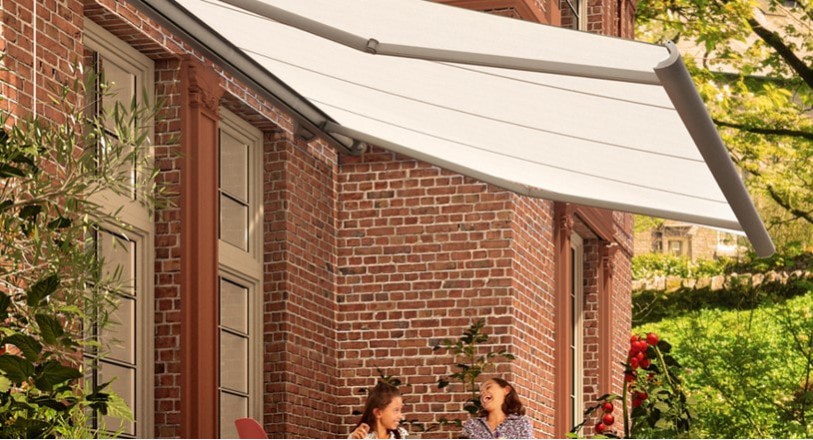 Summer Essentials, or 5 Reasons to Consider Awnings
View
View More Inspiration
Be more inspired
You'll love our instagram
View Our Instagram for more
Our Partners